BOSTON continues to grow with a new opening in the emblematic Sierpes street in Seville. The chosen location is a strategic point on the city's commercial route, with great visibility and all the necessary elements for success.
The establishment has a surface area of approximately 230 m2 spread over two floors, connected by an old marble staircase with a wooden banister. We have kept many original architectural elements that give personality to this space.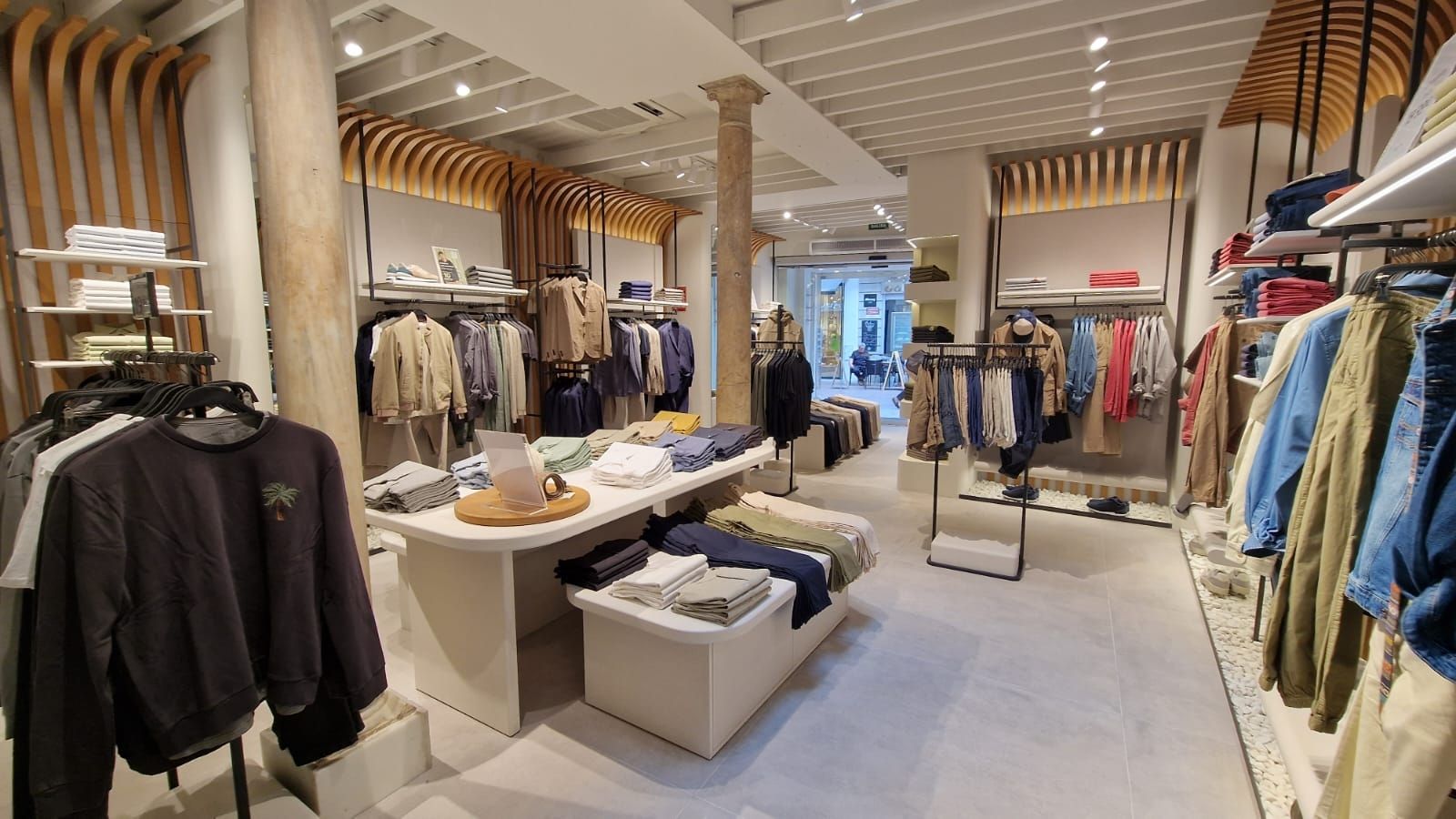 Turnkey project: from concept design to shop fitting


The project has been addressed in a holistic way developing in KIMAK from the concept design to the integral shop fitting, including the work executed by our construction company CITANIAS.
Our design team has adapted the furniture to the original elements of the premises in order to maintain and respect the existing elements. Railings, columns, windows, interior courtyards and ceilings have been preserved and integrated with the BOSTON image.
After the design phase, CITANIAS has been responsible for carrying out the execution of the work in just few weeks. Subsequently, all the furniture manufactured by KIMAK has been positioned and installed, paying special attention to the finishes and materials of both the store design and the furniture, using oak wood, black metal finished with ultra-matte varnish, or Torval, among others.
Following the design, construction, and shop fitting phases, CITANIAS will be responsible for the legal and image maintenance of this new store, as is already the case for the rest of the BOSTON stores throughout the country.
BOSTON, part of the Mayoral group, entrusts KIMAK with its national expansion, being the only partner capable of providing global coverage for all its needs.